Guruji Murugan Chillayah
Silambam ASIA / Silambam (Singapore) / Silambam Vidhya
(FOUNDER)
Guruji Murugan (guru yogi) is a Malaysian (Singapore PR), qualified Silambam Instructor &amp Yoga Instructor (RYT-500) trained in the Serene of Beautiful Himalaya Mountains, India. As a Founder of Silambam ASIA, he currently providing comprehensive trainings in Silambam, Kuttu Varisai, Traditional Yoga & Varma Kalai in Selangor (Malaysia) and Singapore. Health beneficial trainings for everyone to enhance spiritual, mental and physical.
CAREER:
| Year | Organisation | Notes |
| --- | --- | --- |
| 1996 | FM Airfreight (Airlines), Malaysia | Accounts Department |
| 1999 | Singapore Police Force | Police Officer |
| 2009 | Singapore Telecommunication Ltd. (Singtel) | Corporate/Consumer Relationship Executive |
| 2014-TODAY | Malaysia Royal Armed Force (Askar Diraja Malaysia) | Border Military -Reserved Unit |
TRAINED / EXPERIENCED:
| Year | Organisation | Notes |
| --- | --- | --- |
| 1989-TODAY | Silambam Academy | Malaysia |
| 1993-1995 | Taekwondo WTF | Selangor, Malaysia |
| 2001-2004 | Karate Oyama Kyokushinkaikan (Full Contact Fighting Style) | Cheng San C.C., Singapore |
| 2015-TODAY | Traditional Yoga & Meditation Teacher (Advanced Level) | Himalaya, India |
ACHIEVEMENT:
Year
Organisation
Notes
1990-1996
Silambam Academy
Trained by Chief Instructor Ambiga Arumugam ( Founder of Silambam Academy ) in Unarmed fighting skills ( Kuttu Varisai ), Silambam Staff Fencing and Armed fighting skills (using traditional weapons - Panthukol (tee-bantham), maduvu, surul pattai, knife, etc.)
11 February 1996
Silambam Academy
Completed Aranggetram (Traditional Black-Belt Instructor Graduation)
22 - 24 December 2007
Silambam Academy
Successfully secured Gold medal in Silambam Staff Fencing Fighting (open-category) & Bronze medal in Silambam Showcase (freestyle demonstration) in Silambam National Level Open-Tournament 2007, held in Kompleks Belia Dan Sukan Negeri (Youth Sports Complex of the State), Alor Star, Kedah in Malaysia. Joint Open-Tournament between several silambam clubs such as – Silambam Academy (from Selangor and Kuala Lumpur), Silambam Muhibah (from Negeri Sembilan), Silambam Club (from Perak), Nillakallaikki Silambam (from Penang and Kedah) and many more.
Medals and Certificates presented by Tuan Haji Aziz B. Haji Hamid (Director of Youth Sports Council of Kedah State).
May - July 2015
Traditional Yoga & Meditation, Himalaya-India
Yoga & Meditation Teacher RYS 500Hrs (Advanced Level) Certification
---
Mahaguru Ambiga Arumugam
One Malaysia Silambam Academy
Master Ambiga Arumugam is qualified as Silambam Chief Instructor (unarmed & armed fighting) and Founder of Silambam Academy.
Master Ambiga Arumugam is well-known among Silambam practitioners in Malaysia. He is the only Silambam Instructor in Malaysia which attended Intensive Technical Course from Chief Grand-Master ( Mahaguru ) Mr. Ramaiah Dass in India ( 1981 ) and proudly received recognition as an Qualified Instructor. He is also qualified trainer with Traditional indian martial arts Silambam component of Unarmed Fight known as Kuttu Varisai, Silambam Staff Fencing, Weapons and Sando Inner Power conditioning.
---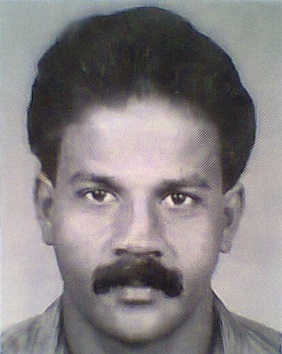 Mahaguru S.Raja (Sentul)
One Malaysia Silambam Academy
---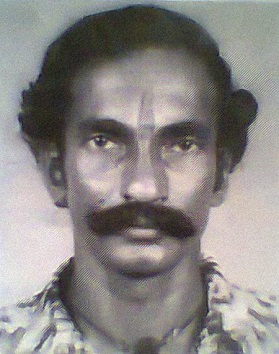 Master Rajagopal
One Malaysia Silambam Academy